4 DIY Cocktail Treatments for Your Skin
Using cocktail ingredients in skin care can provide numerous benefits.


Skin treatments infused with cocktail ingredients are more than a fun novelty. Alcoholic beverages like wine, beer, and spirits act as astringents and can have anti-aging properties when used as a scrub, facial, or soak.
In a previous article, we discussed how moderate drinking can fit into a healthy skin lifestyle, but you can also use your favorite drink to create DIY soaks, scrubs, and masks. Plan an at-home spa night with a nod to your favorite cocktail. We've got 4 recipes to get you started.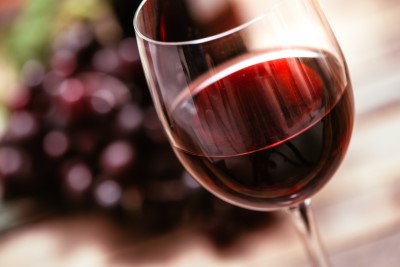 I'll Have a Cabernet Facial...
Spas and salons across the country offer wine-infused treatments, known as vinotherapy, to capitalize on the numerous benefits of grapes. Wine, made from crushed grapes, contains polyphenols, resveratrol, and other antioxidants that protect the skin from free radical damage, which is behind many signs of premature aging, such as decreased elasticity and wrinkles.
How to Use Wine
Red wine can be used as an astringent to tighten and tone the skin. Dab a wine-soaked cotton ball on the skin. Let the solution rest for about half an hour before rinsing off with water. If acne is an issue for you, a mixture of wine with aloe vera may help unclog pores and clear blemishes.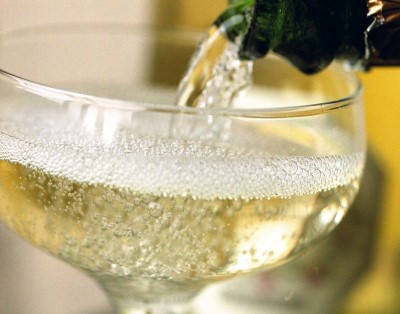 Champagne and Your Skin
Sparkling wine also has benefits for the skin. When applied to the skin, champagne's polyphenols help the skin retain moisture and stimulate skin cell repair. These antioxidants, especially combined with champagne's vitamins C and E, protect the skin from free radical damage.
Alpha hydroxy acids (AHA) are commonly used in skin care products because of their effectiveness as exfoliants. Tartartic acid, an AHA found in champagne, brushes away dead skin cells, while stimulating the production of collagen and elastin.
How to Use Champagne
Like wine, champagne has antiseptic and antibacterial properties, along with the ability to unclog pores, which makes it an ideal treatment for people with acne. You can also use sparkling wine as an exfoliating scrub when mixed with sugar or as a masque by combining with antioxidant-rich cocoa to make a paste that you leave on the skin 5 or 10 minutes before rinsing.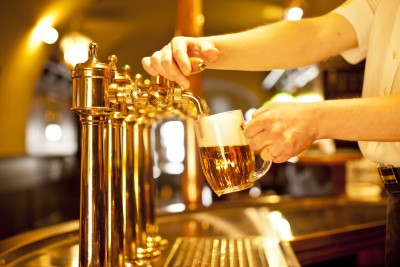 The Benefits of Beer
Did you know that in ancient Egypt, long considered the birthplace of beer, women would use beer for cosmetic and therapeutic purposes? Brewer's yeast in beer acts as an antibacterial, and can improve acne symptoms by suppressing sebum (oil). And the pantothenic acid in brewer's yeast, when applied topically, acts as an anti-inflammatory, which can help accelerate the healing of broken or wounded skin.
Hops and other components of beer are rich in polyphenols, compounds with antibacterial, anti-inflammatory, and antioxidant properties. One of these polyphenols, kaemphferol, has properties that protect against UVB-induced damage and inflammation. Quercetin, another flavonoid in beer, has antioxidant properties.
How to Use Beer
Beer-infused spa treatments capitalize on the exfoliating properties of hops, as well as beer's hydrating qualities when used as a soak. The brewery favorite can also be used as a facial cleanser or in masques. Mixed with lemon juice, beer can clear blocked pores and lighten brown spots.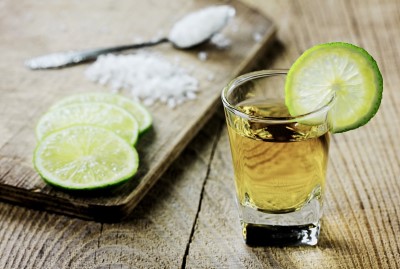 Tequila, Don't Hold the Salt
This popular distilled beverage is made from the blue agave plant, a succulent that produces phytonutrients known as saponins to protect itself from funghi. Saponins are used in skin care because of their effectiveness in stimulating the production of hyaluronic acid, a natural component of the skin that works to retain moisture.
As we age, the skin produces less hyaluronic acid, which leads to a loss of firmness and elasticity, as well as the development of fine lines. The moisturizing effects of the blue agave plant don't end there. The plant contains high concentrations of polysaccharides, which draw in moisture to hydrate the skin.
How to Use Tequila
The alcohol in tequila gives it astringent properties. Applied topically, tequila can get rid of dirt and oil, as well as tighten the pores.
Combined with salt, tequila becomes an effective exfoliant so if you're considering a margarita body scrub, make sure to add salt.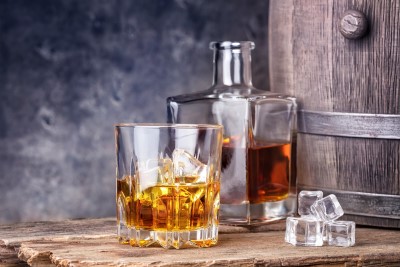 Whiskey, Neat
A distilled alcoholic beverage, whiskey is made from fermented rye, barley, wheat or corn. When applied topically, whiskey can act as an astringent, may control excess oil, and reduce inflammation of blemishes. The alcohol in whiskey has strong antiseptic properties, cleaning the skin by removing bacteria and dirt. However, it's important to mix just a dash or two of whiskey with other ingredients to avoid irritation.
How to Use Whiskey
A masque or "pack" prepared with whiskey can help to tighten pores, soothe wind- and sun-damaged skin, and diminish the appearance of wrinkles and fine lines. As part of a facial, whiskey can be used to prevent blackheads and blemishes.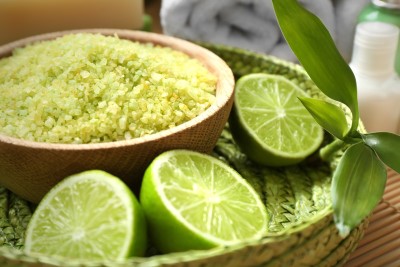 Happy Hour for Your Skin
While drinking more than moderate amounts of alcohol can have damaging effects on your skin, using wine, beer, or spirits can be effective in skin care treatments. Alcoholic beverages have unique properties, especially when combined with other ingredients as a masque, scrub, or soak.
Mix up a batch of skin care cocktails for a relaxing spa night at home.
Champagne Bath Soak
This sophisticated take on a bubble bath combines the skin-brightening benefits of champagne with the collagen-boosting power of orange oil for a relaxing soak.
1 cup champagne
2 cups water
6 drops sweet orange essential oil
Combine champagne, water, and sweet orange essential oil in a bowl; swirl to mix. Fill tub and add entire mixture. Soak for at least 15 to 20 minutes.
Brightening Beer Facial
The B vitamins, hops, saccharides, and yeast in beer brush away dead skin cells for a glowing complexion. The vitamin C in lime helps to clear pores and diminish the appearance of dark spots.
1 egg white
½ cup beer
2 teaspoons fresh lime juice
Combine egg white, beer, and lime juice. Slather on face. After 10 minutes, rinse with warm water.
Margarita Body Scrub
Tequila, lime, and margarita salt are all standard ingredients in a favorite cocktail and now, a body scrub. Olive oil penetrates deeply into the skin's inner layers, while providing a cleansing effect. Whip up a batch of this body scrub today.
½ cup kosher or margarita salt
2 tablespoons olive oil
1-2 teaspoons of tequila
Juice of 1 lime
Mix ingredients in a small bowl until you have a paste. Add more olive oil if needed. Apply to your body during shower and scrub away.
Note: Use the scrub before shaving to avoid irritation.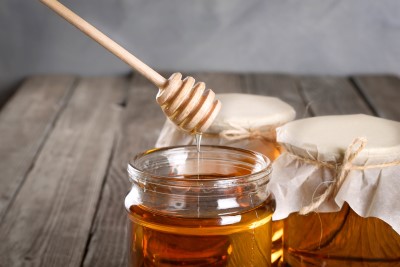 Whiskey and Honey Mask
Blend whiskey with honey for a moisturizing and revitalizing masque.
1 tablespoon honey
Few drops whiskey
Mix honey with a few drops of whiskey. Apply to skin and gently massage for a minute or two. Keep the pack on for 15 minutes before rinsing with warm water.
The Bottom Line
Spas and salons around the world feature cocktail-based beauty and skin treatments to capture the benefits of wine, beer, and spirits. Now you can enjoy the invigorating results of a spa treatment at home with these 4 DIY recipes.
Treating your skin to a "happy hour" treatment can be an effective complement to Simple Beauty's high-performance skincare solutions, designed to enhance skin health, combining the best of nature with cutting-edge science.
READ NEXT >>> Skin-Friendly Cocktails