Are you taking a regular tea break yet? If you are–good for you! Tea is a healthy way to refresh and revitalize on a hot summer afternoon.
If you aren't–why not? You deserve an afternoon tea.
In the United States, afternoon tea is not a ritual like it is in other countries, but Afternoon Tea Week may just change that. This celebratory week, which begins on August 12th, is designed to pay homage to the British tradition of afternoon tea and it's a fun way to learn something new and maybe even develop a healthy habit.
While the British afternoon tea features a hot beverage, in the United States an iced tea is more common, especially in the midday heat of August. To make your afternoon tea week extra special, we've come up with several iced tea recipes that are both delicious and good for you. So, drink up!
Iced tea recipes
Why not take advantage of the fruits of the season with a fresh watermelon focus. This sweet treat makes use of leftover watermelon from your last picnic and a little extra zip with mint and lemon.
In addition to loving the flavor, you're going to be very excited by the health benefits of watermelon. This gigantic fruit has very high water content, but that's not all, it's also packed with nutrients. In each watermelon, you'll find vitamin C, lycopene, antioxidants, fiber, choline, L-citrulline, and vitamin A.
Ingredients:
6 teaspoons black tea leaves
3 cups boiling water
1/6 watermelon, cut into cubes
2 tablespoons lemon juice
1 tablespoon sugar
1 sprig mint, extra for garnish
Directions:
In a teapot, bring water and tea leaves to a boil. Let steep for about five minutes, and then strain the leaves. Set tea aside in fridge or freezer to chill.
Blend watermelon, mint, lemon juice and sugar until smooth.
Mix with black tea in a pitcher of ice, stir well, and serve. Use a sprig of mint for garnish if you wish.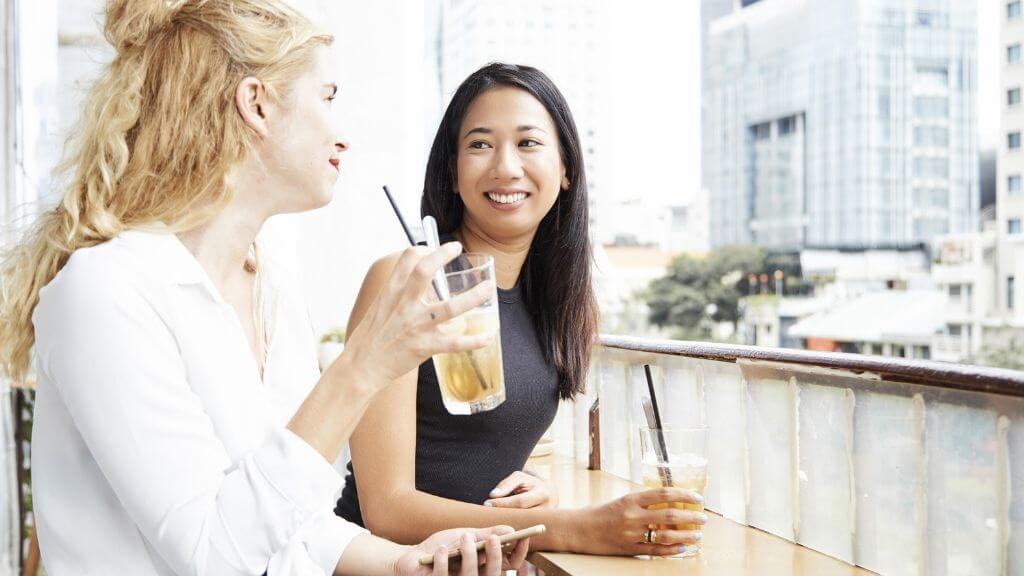 Lemongrass smells amazing, wards off mosquitos, and it's a delicious way to reduce inflammation. In fact, lemongrass has a number of health benefits that make it the perfect addition to your afternoon iced tea, and if you're growing some in your garden or a container, even better.
Ingredients:
1 liter green tea, cooled
1 liter lemongrass brew*, cooled
1/2 cup simple syrup
1 tablespoon lime juice
*Directions for lemongrass brew:
Take the white portion of one lemongrass stalk and gently crush to release oils and flavor. Place in a pot with one cup of water and boil for 10 minutes.
Directions:
Pour tea and lemongrass brew into a pitcher and add simple syrup and lime juice. Add ice and serve once chilled. A lime wedge makes a great garnish.
The fresh and citrusy zip of this iced tea makes it a fast favorite. While we love the flavors, we love the fact that it's made with healthy ginger even more.
While ginger is a known solution to gastrointestinal discomfort, it has a lot of other health benefits as well. It's an ancient spice that's got a stellar reputation for healing and anti-inflammatory properties.
Ingredients:
1 tablespoon green tea
1 cup water
2 teaspons lemon-ginger simple syrup*
*Directions for lemon-ginger simple syrup:
Lemon-ginger simple syrup is not just great in this drink, but it's also perfect in cocktails. To make it, simply mix 1/2 cup sugar with 1/2 cup water and 1/2 cup lemon juice. Add 2 tablespoons peeled and chopped ginger and boil for about 10 minutes. Strain the syrup and store in a mason jar in the refrigerator. This way, it's ready when you want it.
Directions:
Bring water to a boil and add the green tea. Steep for about three minutes and then add your simple syrup. You can change the amount of syrup to make it suit your taste.
Pour over ice and enjoy.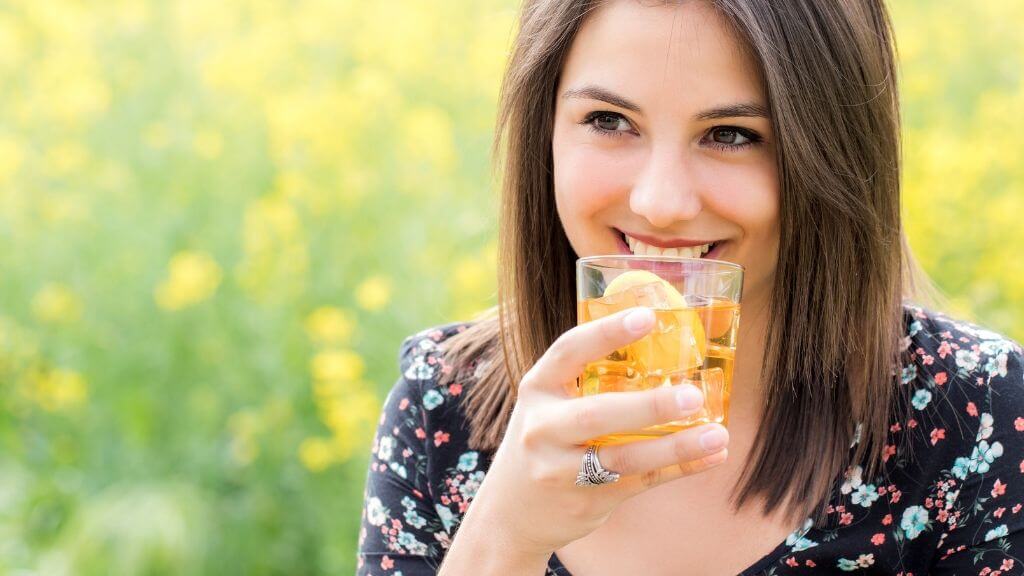 Afternoon tea treats
While afternoon tea is refreshing, it's not quite complete without a little treat. If you're really going to embrace the idea of an afternoon tea, then you need to consider adding a snack as well.
Originally, afternoon tea was a way to satisfy the hunger people had during midday. With dinner typically not served until around 8 p.m., the day got quite long if there was nothing else to eat. In comes tea time to save the day.
Tea treats often consisted of biscuits or cookies, and finger sandwiches with common tea time snacks, but there have been many twists on the classic since. Today you can expect to see cucumber sandwiches, scones, tea cakes, muffins, biscotti, and even avocado toast at an afternoon tea.
No matter what the treat, just make sure there is one.
To put it simply
Tea time is a delightful tradition, and it's actually quite good for you. While it may seem like an indulgence at first, this extra little meal can tide you over from lunch to dinner and curb those cravings for foods you really shouldn't have.
Try these simple iced tea recipes to get a feel for this midday break, and then create your own to incorporate flavors you enjoy and ingredients that offer health benefits you want. No matter your favorite tea, include a little treat as well to round out the experience.