If you want to know what's in when it comes to skin–think luminous and radiant. That's right, shiny skin with a dewy finish is all the rage this season because it has just the right youthful glow.
So how do you stick to your skincare routine and get that glow at the same time? The trick is hydration built upon even more hydration.
How to get a dewy complexion
If you've got a good skincare plan that works for your complexion, don't let go of it. A routine is called that for a reason, it's something you stick to, and it's because of this that it works. But there are a few little switches and additions you can make that will ramp up your dewy finish.
Build hydration
Looking dewy means looking slightly moist. This is accomplished in two ways: adding moisture and combatting dryness. Try layering the following together to get the results you want.
♦ Use Simple Beauty Purifying Cleanser to gently clean, soften, and nourish.
♦ Skip powder makeup and opt for creams.
♦ Use a face mist.
♦ Sleep with a humidifier in your room, especially during winter.
♦ Drink more water during the day.
♦ Build hydration with essence, a serum, and a moisturizer in your skincare routine.
♦ Try heavier moisturizers if you don't have acne issues.
♦ Regularly use Age-Defying Retinol Moisturizer with natural antioxidants.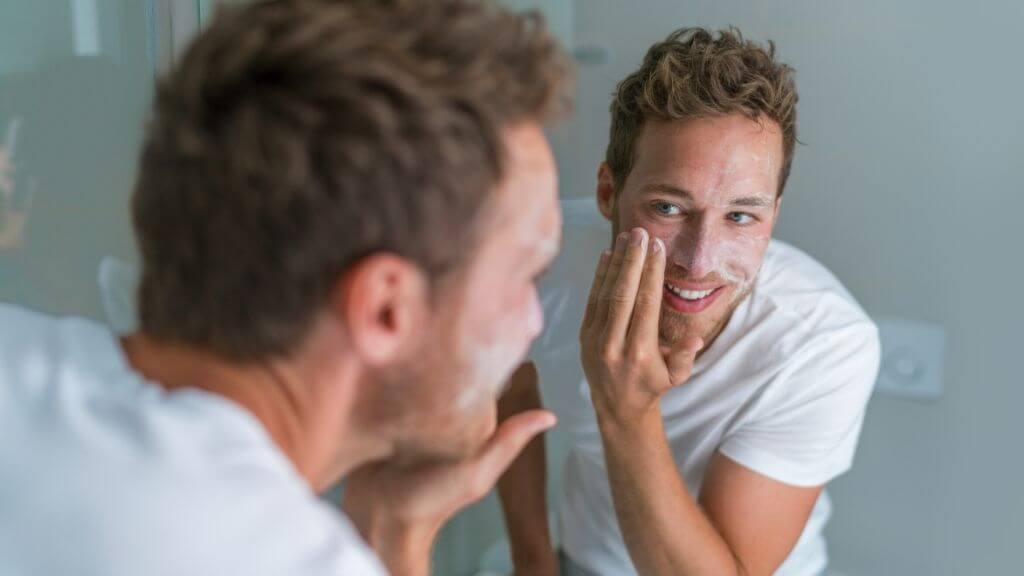 Exfoliate in moderation
A little exfoliation removes dry, dead skin cells, but too much can dry out your skin. This is a tricky balance to find, and what works for you might not be what works for someone else.
Start by exfoliating once a week, adjust to more or less if your skin becomes too dry. Whatever you do, don't skip this step. It's an important part of maintaining hydration.
Use hyaluronic acid
This is today's trendy must-have, and it's got science to back it up. Studies have shown that there may be a significant benefit to using hyaluronic acid. Regular use of hyaluronic acid in any form showed a significant improvement in moisture, skin smoothness, and overall texture.
Not only does hyaluronic acid help add moisture, but it's also fantastic for people with acne or oily skin. The hydration provided balances your natural sebum production so you can be evenly moisturized without acne fears.
Pick the right makeup
A heavy hand, when it comes to makeup, will defeat the dewy impression. Use less makeup, and never use a powder when putting your face on.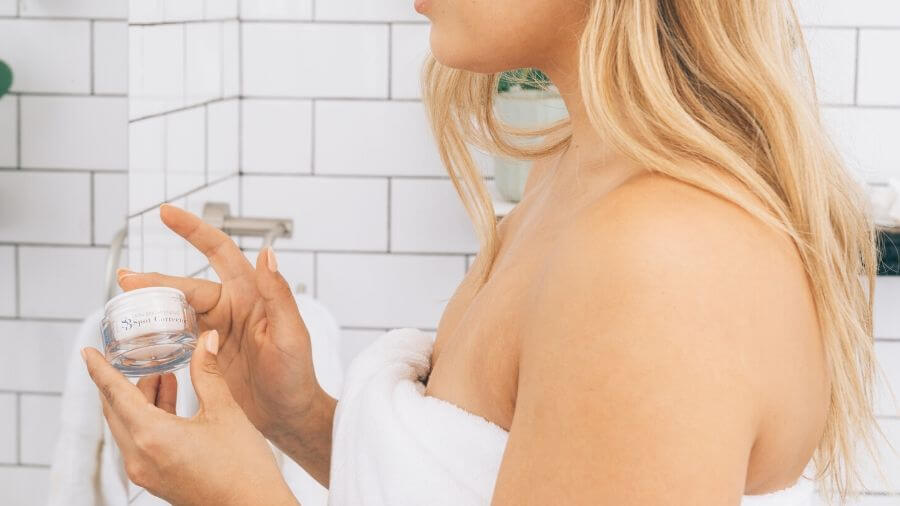 One area to pay attention to is your cheekbones. Make sure to add some highlighter with a reflecting cream to define your cheeks while giving them a shimmering quality.
If you're going to use a foundation or an eye shadow, stay away from matte finishes. Then keep your technique light, so nothing gets too coated or thick. This can defeat the youthful moist look and make everything look heavy and aged.
Your bedtime routine matters
Sticking to a regimen that includes both morning and nighttime skincare attention is crucial to getting a moist look that still supports your skin health.
Make sure you're giving your problem areas some attention at night. This is when you want to tackle acne issues. It's also time to use Skin-Brightening Spot Corrector to diminish age spots and other discoloration.
If you're not getting all the moisture you want during the day or you're living in a dry climate, the evening is a great time to add a weekly moisturizing mask to your routine. Pampering your skin with hydration is a fast way to look refreshed.
The Simple Beauty Bundle, consisting of the Daily Purifying Cleanser, Fine Line Eye Serum, Skin-Brightening Spot Corrector, and Age-Defying Retinol Moisturizer, is your key to experiencing luminous skin. Designed to target the skin with botanicals and naturally-derived ingredients for long-lasting hydration, the Beauty Bundle is your complete skincare regimen found in one simple package.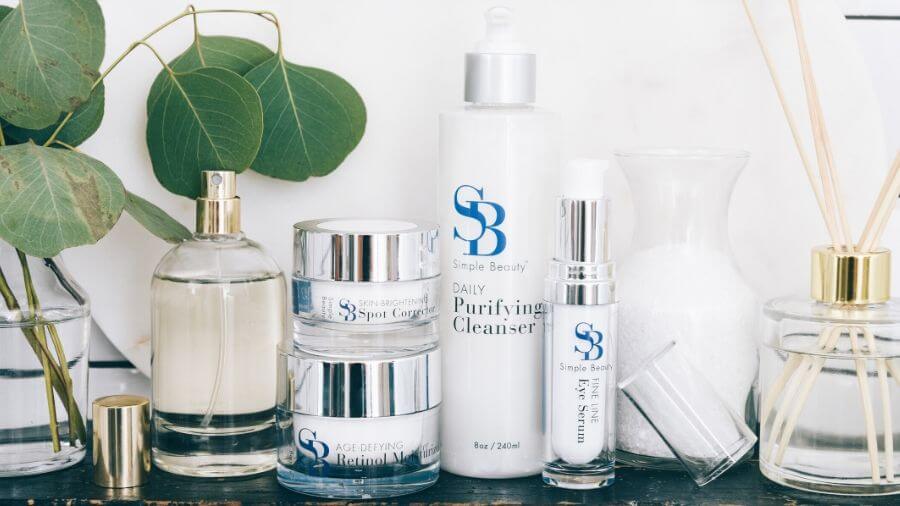 To put it simply
Staying fresh and looking your best requires a customized skincare routine. Once you've mastered that, you can start loading on the moisture and hydration to get today's hottest dewy finish.
Plump and moisturized skin is possible at any age, it just requires a little work. Begin by building layers of hydration to keep your face from looking dry. Exfoliate just enough to remove dead skin cells, but not so much that you stress your skin. Select a quality hyaluronic acid serum or lotion to make the most of science. Better yet, The Simple Beauty Bundle is the solution to your hydration needs.
Ending your day with a bedtime skincare routine will give your face the boost it needs to rest and repair. In no time, your skin will glow with youthful shimmer tomorrow.