Matte powders are wildly popular–one of the latest in beauty trends that are having a resurgence.
But did you know that matte powder works best when your skin is highly moisturized?
For those who have dry or combination skin, applying a great moisturizer first will help you achieve that flawless, matte finish you've been dreaming about.
The basics of matte powder
Matte powder is a dry makeup that dusts lightly on your face to create coverage. It has a flat finish that diffuses light rather than adding highlights or shine. Matte is often made of raw materials that have very low reflection properties, like iron oxide.
In the past, people complained about matte because it got cakey and settled in wrinkles, which drew unwanted attention. Today's matte is pulverized to a greater degree than it used to be and is finer in texture.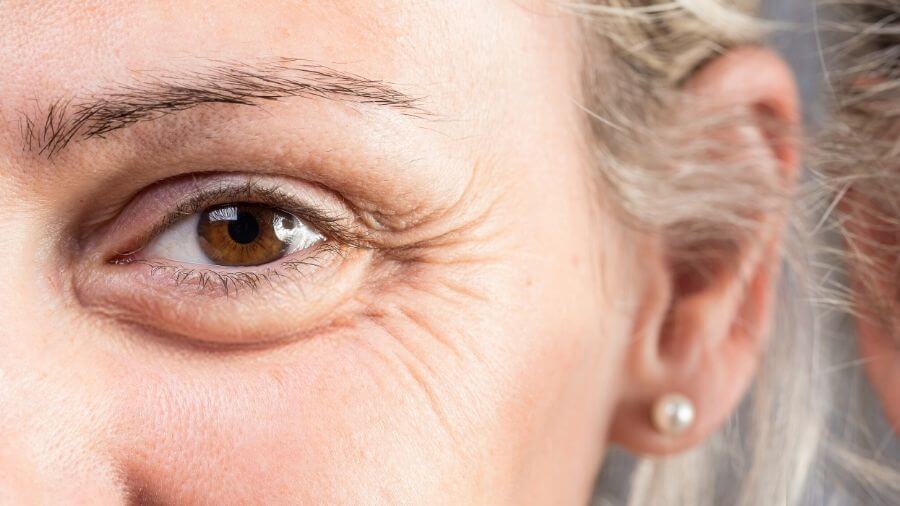 Wearing matte today
Back in the '80s, wearing a matte look meant covering your entire face in a matte foundation. This look is a little too flat for today's styles, and it's a lot less forgiving of those little wrinkles and smile lines.
To wear matte today and look amazing, matte pros use it in combination with a traditional foundation and even some highlighters to create a natural contouring effect that flatters your features.
Because today's matte makeup isn't applied to your entire face, people who have combination or oily skin no longer need to fear the look of matte. They can apply it to their skin with a puff to absorb excess oil.
Matte and moisturized skin
Dry skin also responds well to matte if you apply lotion first, and let it absorb before applying the matte makeup. A good rule of thumb is to make sure to hydrate your skin regularly and frequently.
Simple Beauty's Age-Defying Retinol Moisturizer encourages natural collagen production and contains naturally derived ingredients to support your skin's elasticity. This layer of skin-smoothing protection is a perfect way to start your day or prepare you for a matte look and an evening out.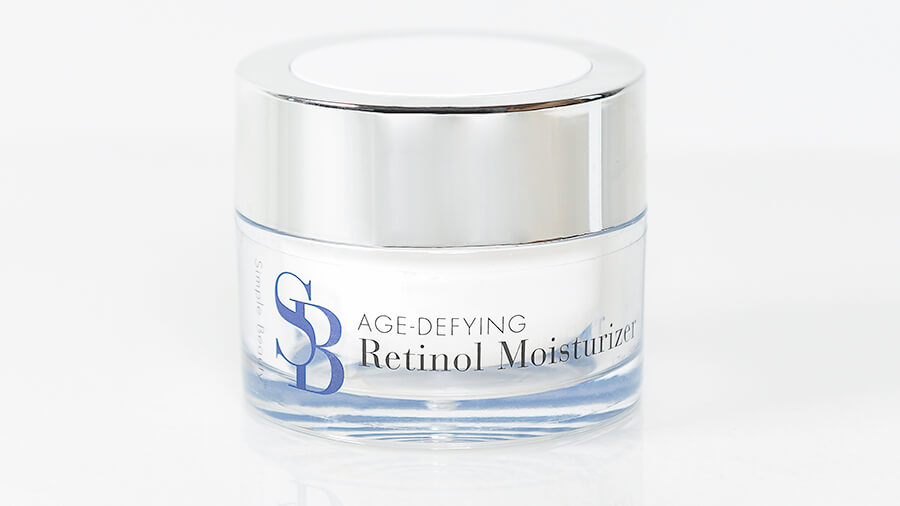 When to avoid matte
How do you know if matte powder is right for you? The following guide can help you decide if you should avoid matte powders entirely, indulge in them daily, or use them sparingly. It's your definitive guide to using matte powder.
♦ Dry skin – If dry skin is your problem, a quality moisturizer can help, but it might not last all day. If this is the case, save your matte looks for the evening and apply a moisturizer before makeup for the best results.
♦ Oily skin – While matte can work well with combination or slightly oily skin, people with acne and a lot of excess oil can find that matte powder tends to drift and clump.
♦ More than fine lines – If your wrinkles go beyond fine lines, the powder in matte foundations can settle in and draw attention to your wrinkles.
♦ Skin sensitivities or allergies – Matte foundations are typically made of minerals. While mineral-based cosmetics are more tolerated by many people, minerals can cause allergic reactions in others. Do a spot test first if you have sensitive skin.
Foundation solutions
If you find that matte doesn't work for you, try exploring some other foundation options. Make sure you experiment with more than one foundation to create the coverage you want.
♦ Liquid foundation
♦ Cream foundations
♦ Cream-to-powder foundation, which starts creamy but ends powdery
♦ Stick foundations
♦ Powder foundations come in both pressed powders and loose powders
♦ Tinted moisturizers don't give you the coverage of a true foundation, but you may find that you like them for their more natural, sheer coverage.

To put it simply
Matte foundation is the look of the season. The great news is that today's matte finish is better for your skin than it was in the past, and it performs better, too. Matte can also make your skin look flawless in photos.
People with oily and combination skin are naturals for matte makeup. The powder absorbs excess oils and creates an even finish. Dry skin is not as responsive to matte makeup, but using a quality moisturizer can remedy this and give you the matte look you want.
While matte can be great and provide more coverage for blemishes, it can also be difficult for some people to wear successfully. Avoid matte foundations if you have extremely dry or oily skin, suffer from acne or allergies, or if your wrinkles collect powder and become more noticeable.
To make the most of your foundation, try playing with a couple of different varieties. There's no need to stick to just one when there are so many options available.