How To Take Your Makeup Off
We've all been there—it's the end of the day, we're tired from our never ending to-do lists, and all we really want is a glass of wine and some beauty sleep.
But then it hits you…
You have to take off your makeup! Namely, the mascara that you layered on in the morning. But you decide it's been a long day and sleeping with whatever make-up is left on your face isn't a big deal. Right?
Wrong.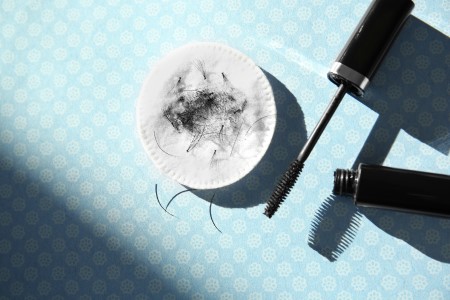 Your eyes and the delicate skin around them need your utmost attention and that includes properly removing makeup, cleansing, and moisturizing—every day.
Failing to remove mascara can lead to health problems. According to a study published in the American Academy of Ophthalmology, a Maryland woman who hadn't regularly removed her mascara for 25 years experienced calcified bumps beneath her eyelids from the makeup.
Sleeping with makeup on can also lead to acne breakouts, make the skin look dull, and accelerate the aging process. Furthermore, leftover mascara can lead to eye infections, discoloration and puffy eyes in the morning.
Fear not! Simple Beauty has only the best interest in mind of those beautiful peepers. We have a few easy steps to help you incorporate the process of removing makeup from your eyes and face into a well-rounded beauty routine.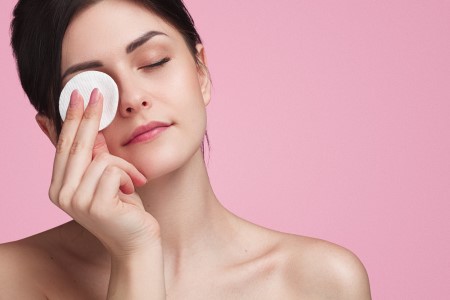 Rule #1 When Removing Makeup from Eyes—Be Gentle
Beauty Tip: Do not rub the delicate under-eye area. Approach removing makeup from your eyes and the skin around them differently than you do the rest of your face.
Soak one side of a cotton ball in a gentle eye makeup remover, like a cleansing oil.
Place the soaked side of the cotton ball over your lid.
Hold it for a minute to dissolve the product, and then wipe away.
Rule #2 Don't Just Swipe and Sleep—Take it All Off
Beauty Tip: Use makeup wipes only when absolutely necessary. If you do opt to wipe, rinse your face and eyes with water immediately after if possible to remove all of those drying, irritating ingredients that would normally be left behind.
Remove your makeup with makeup remover before cleansing. This will prevent clogged pores, pimples and breakouts and ensure that you clean your face properly. Look for sulfate free makeup removers.
Use a gentle, sulfate free cleanser.
When using a wipe, make sure it's free of harsh preservatives, like formaldehyde, and steer clear of those with added fragrance.
According to the National Cancer Institute, formaldehyde is classified as a carcinogen under high exposure. While we don't know for sure the effects of low-level lifetime exposure, it's best to avoid it when possible. It's also a common allergen.
Rule #3 Adapt a More Natural Makeup Routine—Let it Glow
Beauty Tip: A gentle daily skin routine that includes a natural cleanser, retinol moisturizer, and effective eye serum will save you $$$ at the makeup counter and time in front of the bathroom sink.
Limit the use of mascara, especially waterproof formulas. The harsh formulas could shorten and thin out lashes with everyday use.
Try a lightweight tinted moisturizer. Skip heavy foundation and concealer. Let those freckles and smile lines shine—you earned them!
Keep lips moisturized and supple by using a natural sugar lip scrub and lip balm. Lipstick, stains, and glosses are fun to experiment with but remember that lip skin is just as delicate and susceptible to wear and tear as the skin around our eyes.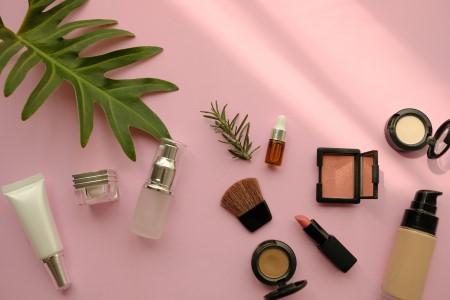 The Bottom Line
We won't be putting away our eyeshadow palettes and volumizing mascara anytime soon or our makeup wipes for that matter—we love makeup and the convenience of wiping it off just as much as anyone else. But it is important to be mindful of the quality of the products we put on and use to take it off. Read labels and take good care of your skin with Simple Beauty!
READ NEXT >>> Using Eye Makeup Safely