Why do you need vitamin A, and are you getting enough of it? If you're serious about skincare and having beautiful and healthy skin, then these are things you should know.
In fact, it's a good idea to become very good friends with vitamin A because it is an essential nutrient with a lot of benefits.
The importance of vitamin A for your skin
Vitamin A supports reproductive health, immune function, as well as skin and eye health. All very important things, but right now, it's your skin health that's our focus.
Vitamin A often comes as a retinoid or a carotenoid, and when they're consumed, they are both converted into retinol in the liver.
If retinol sounds familiar when talking about skincare, it should. Retin-A exploded on the skincare scene in the '80s and was actively used to treat acne. Although it had already been around for a couple decades, it was what Retin-A did for wrinkles that made it a highly sought-after product.
How retinol (vitamin A) affects the skin
It was discovered that skin is a retinoid-responsive organ, which means it can absorb vitamin A when topically applied. Skincare products with retinol stimulate new skin cell production and increase moisture retention, which, when paired together, are phenomenal at battling fine lines and wrinkles.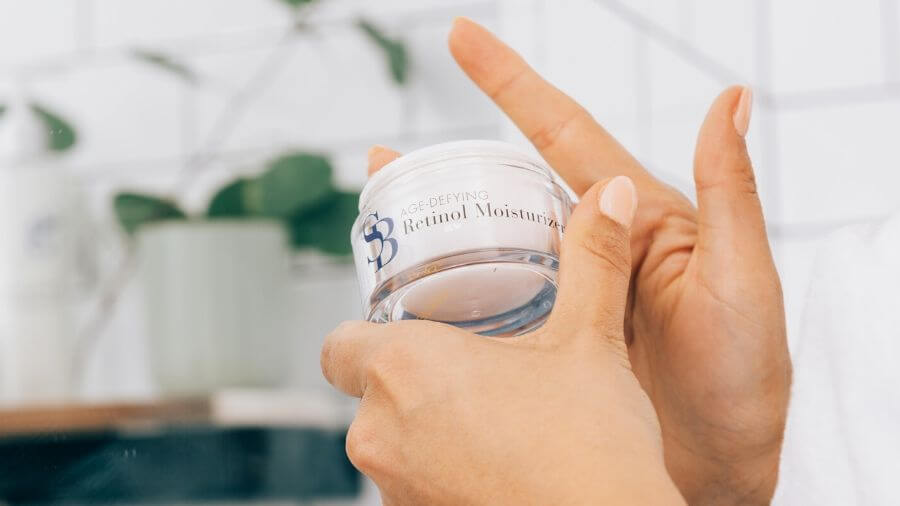 But that's not all that vitamin A does for your skin.
♦ Strengthens the skin to reduce sagging
♦ Stimulates production of natural proteins that keep the skin healthy
♦ Supports natural skin moisture for a radiant glow
♦ Slows visible signs of aging
♦ Helps protects against UV damage from the sun
♦ Reduces the likelihood of developing serious skin issues
♦ Helps the skin fight infection, bacteria, and pollutants
♦ May help ward off acne and resolves outbreaks more quickly
♦ Fades age spots and helps diminish hyperpigmentation
♦ Can help skin recover from damage
Overall, topical vitamin A is a natural and very promising way to combat the signs of aging and to protect and promote skin health at the same time.
More vitamin A in your diet
While retinol applied to the skin works wonders because the skin is able to absorb it and immediately use it, you can also boost the benefits vitamin A has to offer by adding it to your diet. This way, you're using the inside-out approach in a very effective way to give your skin the nutrients it needs to be incredibly healthy and gorgeous.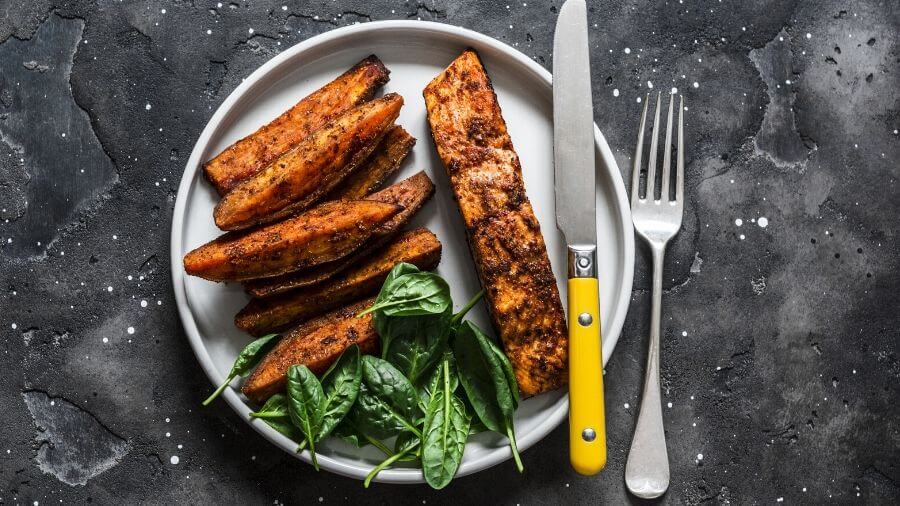 Remember that vitamin A comes as retinoids and are often found in animal products like:
♦ Salmon
♦ Shrimp
♦ Eggs
♦ Dairy products (milk, butter, and cheese)
♦ Beef liver
Vitamin A also presents as a carotenoid, often found in plants such as:
♦ Carrots
♦ Tomatoes
♦ Sweet potatoes
♦ Leafy green vegetables
♦ Mangoes
♦ Papayas
♦ Apricots
♦ Plums
♦ Squash/pumpkins
If you want to boost your intake of vitamin A, there are actually quite a lot of recipes that focus on being vitamin A-rich. We're really excited about this salmon & shrimp taco recipe with mango salsa. It pulls in vitamin A-laden ingredients from both the carotenoid and retinoid categories and is a zesty treat.
Simple Beauty Retinol Moisturizer
Now that you know what to eat to get your vitamin A, it's time to look at your "outside" approach and talk about the best topical vitamin A option.
One of the biggest complaints with Retin-A and some other retinoid products is that they're too strong and actually cause some skin irritation. Simple Beauty solved this problem by creating Age-Defying Retinol Moisturizer.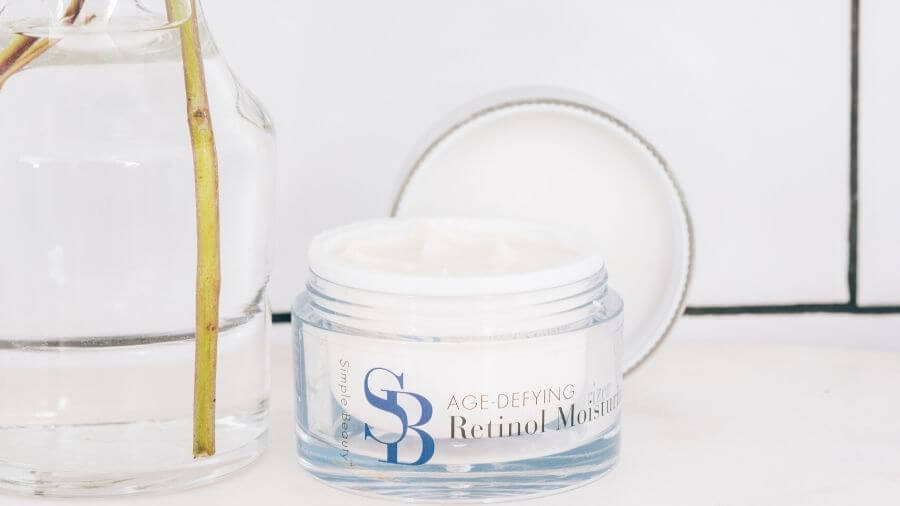 This moisturizer uses retinyl palmitate to deliver vitamin A to the skin in a gentle, yet effective manner. Retinyl palmitate is the most stable form of vitamin A available, and it's a proven solution to fine lines and wrinkles.
In addition, other moisture-boosting ingredients like Aloe vera and vitamin E, along with peptides and hyaluronic acid, give the skin even more nutritional support and hydration for a thorough and balanced approach to your daily skincare routine.
To put it simply
Vitamin A is quite possibly the most important essential nutrient you can use to nourish your skin. It supports whole-body health but is particularly important when it comes to having healthy and radiant skin. The two really work hand-in-hand, and when your skin has enough vitamin A, it will help you not only feel healthier but look healthier, too.
One easy way to add vitamin A to your skincare regimen is to eat more foods that contain this potent vitamin. There are quite a lot of them, and it's usually easy to work one or two of them into your weekly meal plan. If that's hard for you, there are always nutritional supplements available.
The best news about vitamin A and your skin is that your skin absorbs this vitamin and can put it to work immediately and right where you need it. Using a gentle, yet effective retinol moisturizer, like the one made by Simple Beauty, immediately sets you up for improved skin tone with a more youthful finish.