Go All-in on the Best Fall Hair Colors

No matter where you live, and no matter what the weather is like, this is the time of year for Fall Fashion. Your wardrobe is getting the Autumn treatment, so why not your hair?
Over here at Simple Beauty, we've collected our favorite seasonal coloring ideas, so your hair can look as awesome as the air smells.
Say goodbye to Summer, and ring in Pumpkin Season with these sweater-worthy new looks!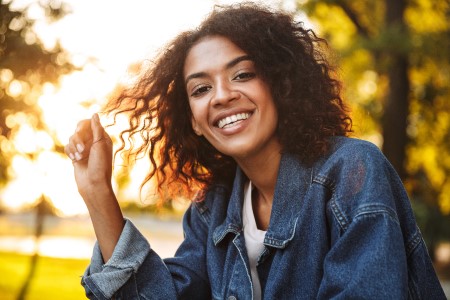 Hot Cocoa
Fall wouldn't be fall without a cup of warm sweetness, the darker the better. Let go of the summer highlights and bottles of bleach and sink into the early sunset with the deep colors that'll keep you warm.
Cold Brew
Want to celebrate the chill air, but celebrate warm Fall colors? Go for gold, caramel, and browns to keep your hair alive to the season. After all, what good is coffee without cream?
Butter Toffee
Just like dessert is the perfect compliment to a rich dinner, some thrilling toffee-colored highlights can be the perfect finish to that comfy warm sweater.
Frosty Gray
Cold out? Embrace it. Gray the ends of your black hair to pay homage to the dropping temperatures, and get away with a subtle foray into the gray-hair trend.
Long Shadows
Sometimes the best choice is to just let it go. Grow out your summer colors to let the darker roots give your hair the look of graceful transition—like the twilight between Summer and Snow that is Fall.
Ashy Blonde
If you've got cool skin tones and leaned into the golden hues of sunshine for your Summer look, try swapping it out for a dusty ash blond for a fresh change more in keeping with the season. Cooler tones will be an interesting, edgy counterpoint to the rich tones all around you.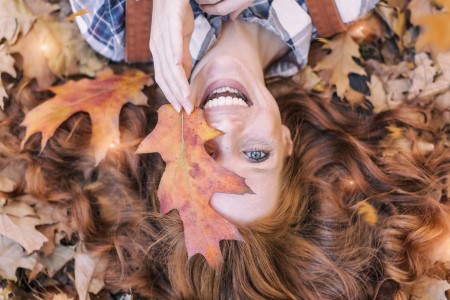 Bright Copper
This one can be tricky to pull off without looking orange and brassy (not a good look for any season), but if you go for a rich golden hue with a hint of red or strawberry blonde, you can get a stunning color that draws the eye in the best way possible.
Auburn Nights
OK, we saved the most classic for last. If you've got fair skin, you can't do better than a rich, deep auburn. But be sure to include a few creative highlights to stand out and show your personality.
Autumn Is the Best Season…
...but it's also the shortest. Giving your hair the Fall treatment is the best way to go all in while the season lasts.
And don't think we've forgotten about your skin. It turns out pumpkin can do wonders… Read more to find out how >> How to Use Pumpkin For More Youthful Skin