Top 5 Foods That Are Making You Look Tired
(& 5 Alternatives to Reverse It)

Do you find yourself relying on lots of concealer to cover up dark, tired looking under eyes, day in and day out? If so, you may be trying to cover up a more serious, underlying issue. Increased pigmentation and loss of elasticity in the skin, especially around the eyes, is a normal part of aging but Father Time isn't always to blame.
What have you been eating and drinking lately? Or—more importantly—what haven't you…
As children most, if not all, of us were told to "eat your veggies!" Nutrient-and water-rich foods were meant to help us grow and stay healthy but who knew they would also help us be beautiful?
It's true. When we focus on the quality of food we put in our bodies, we start to see small—or even drastic—changes in the way we look and feel.
So where do you start to evaluate the foods that may be making you look more tired than usual? We've compiled a list of usual suspects—foods that may sneak into our daily meals, more often than we'd like to admit. But we've also given you the most beautifying alternatives!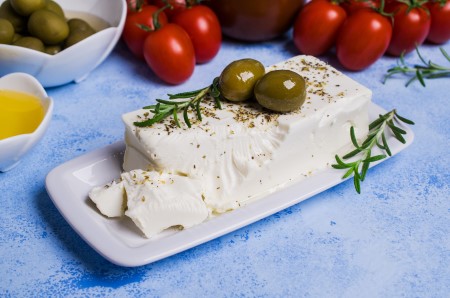 Salt
The most popular culprit: Cheese.
The slices of ooey gooey goodness we love adding to our sandwiches are actually the biggest sodium bomb in our day (not to mention the bread and deli meat that usually accompany). But don't worry, you can still have your cheese and eat it too!
If cheese is something you love to eat on a daily basis, try Feta. This Mediterranean block of heaven is packed with a punch of flavor, which means a little goes a long way. Whether you sprinkle it on salads or put it in a pita, the dark circles under your eyes will begin to feta-way.
Artificial Sweeteners
The most popular culprit: Diet sodas.
You might think that by opting for the diet or sugar-free version of your favorite drinks and foods, you'll be cutting calories and steering clear of sugar. The truth is you're only strengthening the future pangs of your sweet tooth and consuming processed sugar promotes inflammation in the body, such as pain and swelling.
If you think you're looking puffy and feeling tired, start choosing foods and drinks with more natural sweeteners. Naturally flavored, unsweetened, sparkling water is a huge staff favorite over here at Simple Beauty!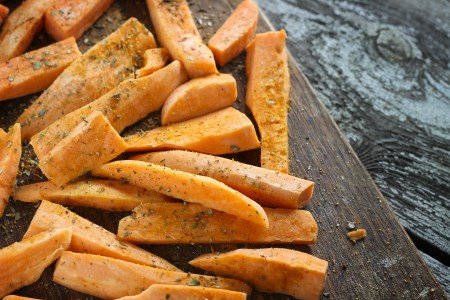 Fried Food
The most popular culprit: French fries.
If there was ever a food that would be an equivalent to Kryptonite, it's a delicious crispy basket of golden french fries—perfectly paired with a dollop of sweet and tangy ketchup. Can you tell it's a favorite?
Superwomen, unite. A healthy (and beautifying) alternative to the fry basket is the oven sheet.
Cut potatoes (we swoon for sweet potatoes) into french fries or wedges and toss them in your favorite seasonings, with a sprinkling of kosher salt. Place them on a lined baking sheet and crank the oven up to 450℉. Bake them till they are golden brown on the outside and tender on the inside.
Alcohol
The most popular culprit: Beer and wine.
We know what you're thinking, "Okay, I'll bake my fries but there's no replacement for my glass of wine." And you're right, so we're not even going to suggest an alternative.
What you can do is try to limit to one glass with dinner. One too many will dry out every last bit of natural glow and moisture that your skin may have had.
If you know you'll be indulging in more than one, try alternating your glasses of wine or beer with a full glass of water in between to avoid total dehydration. Cheers!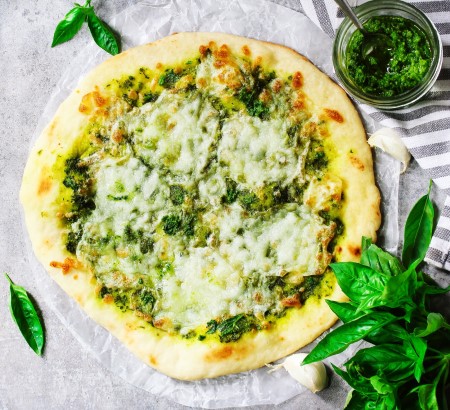 Processed Carbs
The most popular culprit: Pizza
When the moon hits your eye like a big pizza pie, that's dry and puffy skin!
Delicious? Yes! But especially if it's store bought or delivery, your slice is the perfect storm of dark, puffy, tired-looking under eyes.
Trying your hand at homemade pizza can help control the quality and quantity of ingredients.
Cauliflower crust is all the rage right now and we understand why! This delicious, gluten-free crust cuts the sodium and processed carbs out. It may sound boring but with crispy edges and topped with a vibrant tomato sauce plus your favorite toppings (we like spinach and feta), you won't be craving that energy-draining, beauty-robbing dough as often.
Bottom Line
We love every one of the alternatives we mentioned above and partake in this type of beauty-promoting food replacements. Of course nothing should be completely off limits as long as it follows a choice made with balance and intention in mind. As for tonight, we'll be eating cheese fries and drinking a pint of our favorite ale. C'est la vie eye bags, I've got eye serum for the in-betweens. ;)
READ NEXT >>> Remove Eye Makeup Daily