You only use the best products because your health and fitness matter to you. That's why you always look for things that are labeled all-natural. While it's important to use natural ingredients, not all of them are created equally.
Obviously, you wouldn't buy a face cream that's made with poison ivy, but that's a natural ingredient. Of course, it's not always that easy to determine if something is great for your skin or if it's bad.
That's where this guide comes in handy. This will point you in the direction of the very best ingredients for your face–the elements of the earth.
Healthiest ingredients Mother Earth gives us for your face
The power of nature is strong, indeed. Using the right products, you can fight acne breakouts, create balanced pigmentation, prevent and heal sun damage, and soothe irritation.
1. Aloe vera
Aloe vera is one of the best-known, most popular plants used in skincare products. Since the ancient Greeks and Egyptians, aloe has been considered a very powerful plant with healing qualities.
Aloe is fantastic for your skin, and with a soothing gooey gel center that's rich in water for serious hydration. Beyond the natural water contained in aloe, there are 75 potentially active compounds, which include vitamins, enzymes, minerals, sugars, lignin, saponins, salicylic acids, and amino acids.
The combination of compounds in aloe has healing properties, they can protect the skin against radiation damage from the sun, they contain anti-inflammatory qualities, and there are moisturizing, anti-aging, and antiseptic qualities as well.
All in all, aloe is an incredible gift from nature for your skin.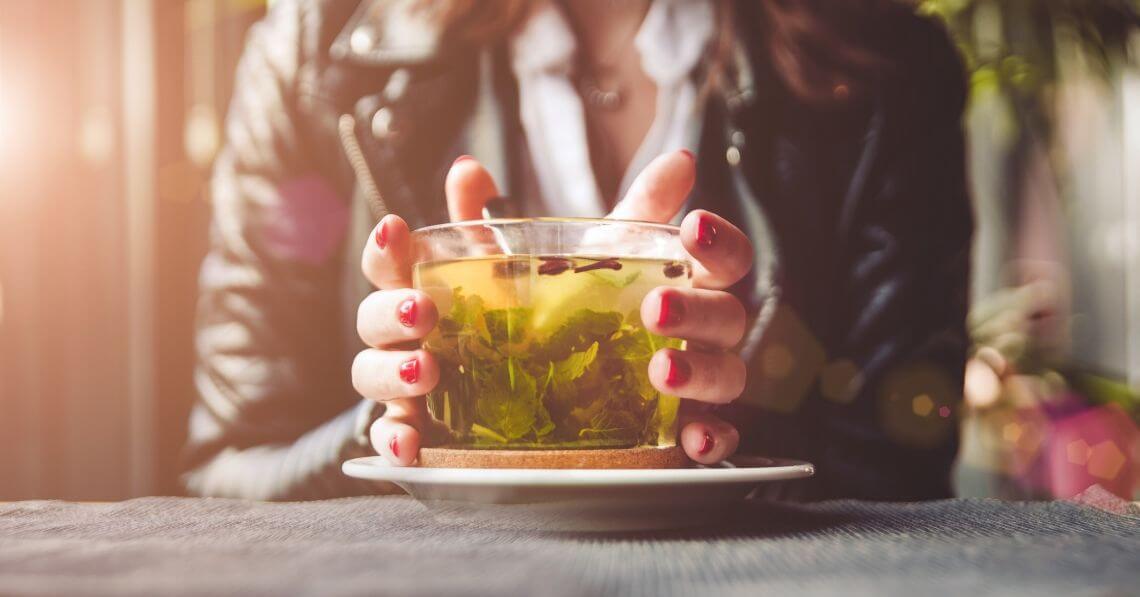 2. Shea butter
Shea butter comes from shea tree nuts and has a rich, creamy texture that makes it popular for skincare.
It's not just the texture that makes shea butter great, but it also has wonderful anti-inflammatory and healing properties. Shea butter is also full of fatty acids, which give your skin moisture and softness.
In shea butter, you can find derivatives of cinnamic acid, which also has anti-inflammatory properties, making it an excellent choice for people with dermatitis, rosacea, and eczema.
3. Green tea
Green tea is made from unfermented tea leaves and not only makes a mighty tasty beverage, but it's also great for your skin too. Applying green tea directly to your skin can help repair DNA, which in turn fights skin cancer. The antioxidant EGCG in green tea is what's responsible for this benefit; it's also a strong anti-aging ingredient.
The benefits don't end there. The anti-inflammatory properties of green tea come from the polyphenols and catechins, which reduce redness, irritation, and swelling. The polyphenols also give it an antibiotic kick that treats acne and keeps your pores clear. While doing all that, they fight the little infections that can make acne worse.
As far as vitamins go, B2 and E are a big part of skin health, and they're found in green tea. They not only support new skin growth, but they also hydrate and moisturize the skin.
4. Chamomile
Chamomile is a gentle herb that's often made into a tea because of it's calming and soothing properties. These properties are also what make chamomile excellent for hair and skin.
Chamomile flowers contain terpenoids and flavonoids, which give it its medicinal properties. It's been found that the chamomile flavonoids and essential oils penetrate deep into the skin and provide an anti-inflammatory response. This is beneficial to anyone with skin irritation.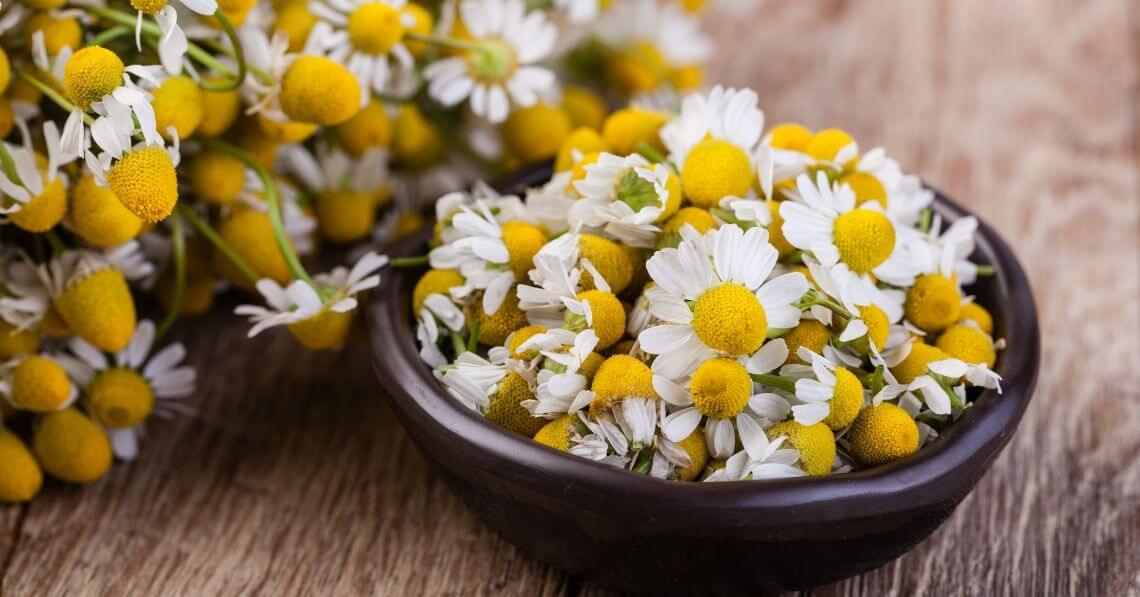 There have also been many studies on chamomile and cancer. While not conclusive, there's a promising inhibitory effect that could mean that chamomile has some protective qualities.
5. Soy
If your skin is looking dull and you've got some discoloration issues, then soy is your solution. You'll often find genistein in face creams, this is a derivative of soy, and it's very effective.
Soy products brighten the skin, decrease redness, boost collagen, and improve your skin tone. The benefits of soy may be especially powerful in women who are peri- or postmenopausal because of their declining levels of estrogen.
The gift of Aloe and chamomile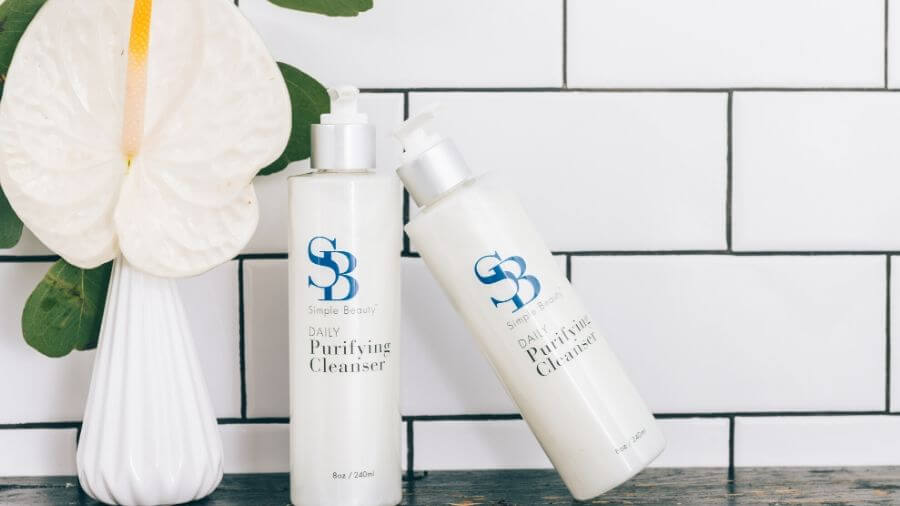 Simply Beauty's gentle Purifying Cleanser combines both chamomile extract and nutrient-rich Aloe vera together for a great example of what Mother Nature has to offer. A combination that helps to soothe your skin while also creating a hydrating base to replenish the moisture in your skin without using harsh chemicals that affect your skin and the environment.
To put it simply
Putting your health and fitness first often means doing your due diligence to find products that are all-natural and can give you the most significant benefits Mother Nature can provide. Learning which products are most effective is the best way to get the results you crave.
For your skincare routine, products that contain soy, chamomile, green tea, shea butter, and aloe are the champions you should seek. They enrich your skin with the moisture it desperately needs. They also provide vitamins, minerals, and other compounds that can improve the health and the appearance of your skin.
Natural products can make a huge difference in a gentle and effective way, as long as you're using the right products for your skin type.