Nature knows what it's doing. Do you?

Autumn is a season of change. Leaves fall as the trees prepare for a long Winter sleep. The light dims, the air crisps, and the colors riot.
Nature goes through this process every year, and our skincare routine should follow along.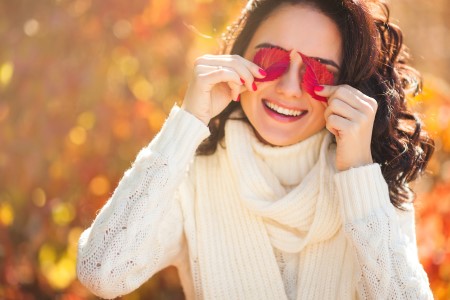 The Skin You're In
You might not have thought about it this way, but as the body's largest and most exposed organ, your skin is very affected by the changing seasons. If you want it to stay healthy and beautiful, you should adapt to the seasons the way everything else seems to.
Temperature and Humidity
The colder it gets outside, the warmer we like it inside. Heaters in cars and buildings tend to dry out the air, which, if you aren't careful, can really damage your skin — especially if it's dry outside as well. But sometimes it's dry and warm indoors, and cold and wet outside on a rainy Fall day. The contrast in temperature and humidity is something you'll have to watch out for.
Sunblock on a Cloudy Day?
If you're a person that needs to use sunblock during the Summer, you might be tempted to leave it behind on a cloudy day. But the truth is that UVA rays — the ones that are primarily responsible for sun damage — are just as dangerous all year round. In other words, don't lose the sunblock. In fact, if you're the kind of person who likes spending a lot of time outside in the crisp, cool air, you should probably use more of it.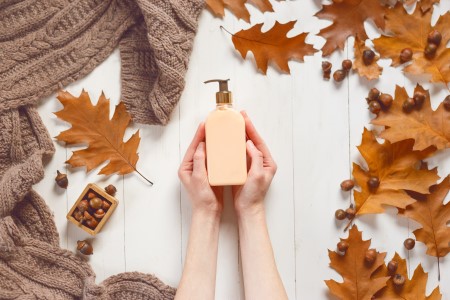 Make Way for the Professionals
Since everyone's skin is different, it can't hurt to get an analysis by a reputable esthetician, who can help you evaluate your skincare routine and recommend changes to keep looking and feeling your most beautiful.
And then get a facial! After all, we love to redecorate for each new season. Shouldn't the skin on our face get the same treatment? It can be the perfect tradition to clean up and refresh your complexion before the holidays.
Crunchy Leaves
While you're busy enjoying all of the pleasures and changes of this Autumn season, don't forget about the skin you're in!
Read Next >> DIY Pumpkin Face Scrub and More