We get it. Halloween is serious business for you. You've taken having the best costume to a professional level. You've got serious Halloween clout, and we applaud that.
Now, let's talk about the day after Halloween and your skin. It's been put through a lot in the last 24 hours. Lots of makeup it's not used to, late nights with some pimple-friendly sugar, and maybe even a few dehydrating cocktails. So how do you get back in good graces with your face?
Skincare after Halloween
We're going to dive straight into fixing the face after the fete, but we're hoping that you did your due diligence before and selected good products for your face and avoided some of the more damaging ingredients.
1. Double cleanse, first cleanse
Heavy makeup requires a serious cleanser. Look for an oil-based cleanser to remove the majority of your makeup. You'll find this works wonders, and you can keep the pressure light, which is better for your face anyway.
Select a large cotton pad to remove your makeup, or cut up an old white cotton t-shirt and use that. You can wash it, and keep using it over and over. It will stain, but who cares?
2. The second cleanse
The first cleanse is a straight-forward cleanse with an oil-based product. The second cleanse should be a clarifying cleanser, and you should use the 60-second rule.
This means you rub the cleanser all over your face for a full minute. It's the best way to clean out those pores and get the most stubborn oil and makeup off. As a little extra bonus, the 60-second rule gives your face a massage to relieve some stress, and it encourages circulation.
Simple Beauty's Daily Purifying Cleanser can gently and effectively remove what's left of that stubborn makeup and it will clear away impurities and excess oils. The aloe vera, chamomile extract, and shea butter, in combination with other fruit extracts and naturally-derived ingredients, will work to purify, calm, hydrate, and tone your skin.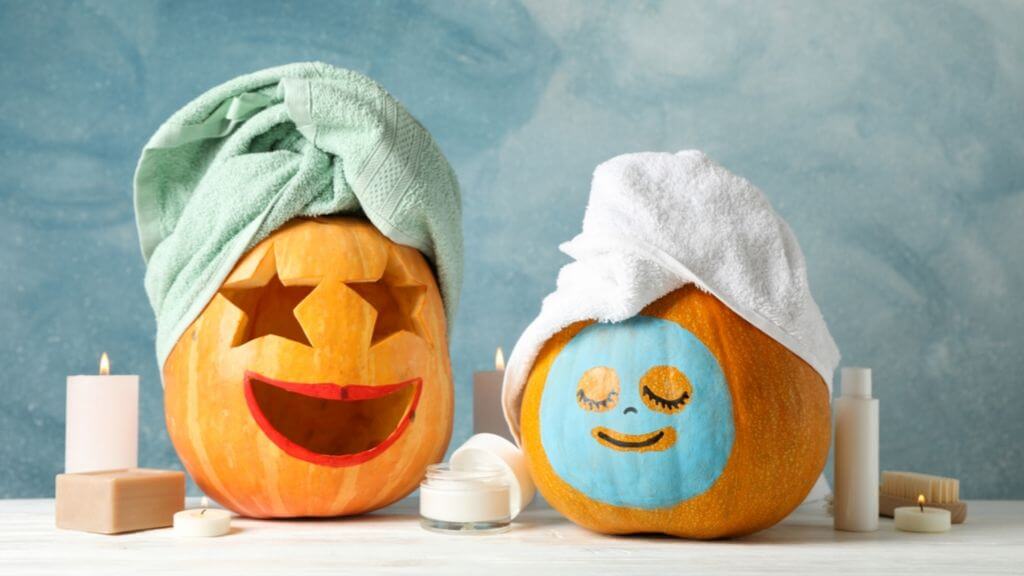 3. Micellar rinse
Once you've cleansed twice and rinsed your face well, come back and rinse it with micellar water. Whether you use a micellar cloth or a cotton ball soaked in micellar, you might be surprised how much makeup was still holding on when you thought it was all gone. The lightweight oil in micellar water is also great at beginning the rehydration process.
4. Try a facial oil
Now we're moving on to the moisturizing and rehydrating process. A facial oil product is a great way to add softness and moisture to your face. One key here, if you're super prone to breakouts and already have oily skin concerns, this might be a step you want to skip.
5. Moisturizer
Simple Beauty's Age-Defying Retinol Moisturizer can help to lock in the oil and replace the moisture that was sucked out by the makeup you used. The potent blend of retinol, peptides, and natural botanicals will work together to bring back the healthy radiance of your skin. You'll wake up forgetting about the Halloween makeup that you were worried about.
6. Eye serum
Your eyes probably were loaded with cosmetics. If you don't normally wear a lot of eye makeup, this can cause issues for the very fragile skin around your eyes.
When cleaning off your eye makeup, make sure you dab at it, don't rub. Then treat your eyes with a little Fine Line Eye Serum to give them more love and attention.
7. Lip lovin'
In addition to your eyes taking a little more abuse than usual, it's most likely your lips were a big part of your costume too. Invest in a great lip conditioner for the day after Halloween and every night before bedtime. It's a great way to add softness and moisture to your lips.
8. No-makeup day
While you're recovering from the fun, let your face recover too. Try to opt for a no-makeup day if possible. If it's not, go for less. Maybe a little mascara and lipstick.
If you're lucky enough to be able to extend your respite from makeup–do it! Your face will love you for letting it recover.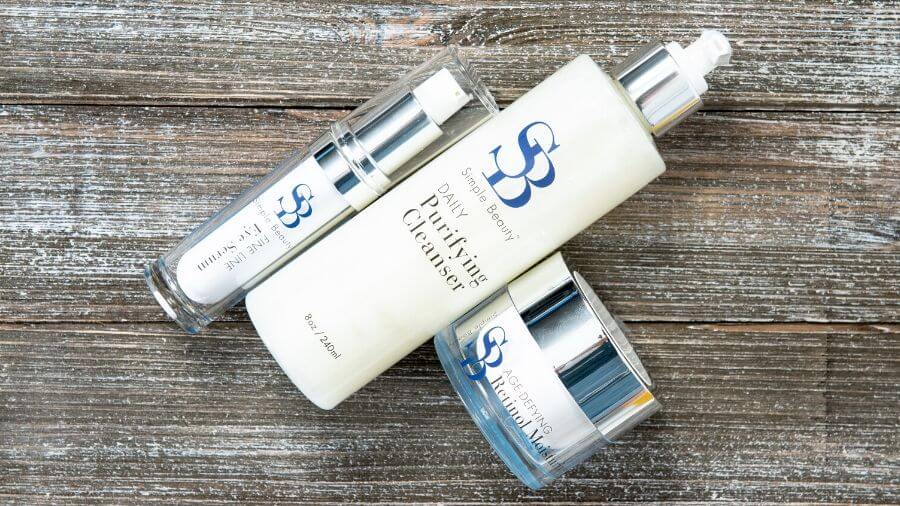 To put it simply
There's no reason to skip your favorite holiday. Halloween should be just as awesome this year as it was when you were a little one trick-or-treating for candy. Just remember that the older you get, the more care your skin needs to stay healthy and fantastic looking.
A few extra steps before you put on your makeup, using quality makeup to achieve your look, and then a little clarifying Daily Purifying Cleanser followed up with a hydrating and rejuvenating Age-Defying Retinol Moisturizer will help your skin recover quickly. The most important thing to remember is to wash off all the remnants of makeup and rehydrate and moisturize. With these tips, you'll look frightful for Halloween but not the day after.