Having radiant skin makes you feel better, inside and out. What better gift than to give that feeling to someone you care about?
Here are some fantastic skincare gift ideas for all budgets and schedules— so when you shop Simple Beauty, the perfect skincare is delivered right to their doorstep.
Awesome skincare gift ideas for any budget
Whether you're splurging on a gift for that special someone, or you're in the market for a stocking stuffer for a friend, these skincare gift ideas are right on target. Oh, and if you're on a serious budget, we have some great ideas for you, too!
Shop your pantry
If you're on a budget but you still need some great gift ideas, how about a DIY chocolate masks? You probably already have the ingredients you need, so put them together and focus on incredible packaging, and you've got a fun and clever gift idea. And it didn't cost a thing.
Hydrating face masks
Combat winter weather by adding a hydrating face mask to your gift list. You can buy a top-of-the-line mask, or a few simpler ones to create a weekly winter pamper kit that people will love.
Sunscreen and sun protection
The sun is always shining, even in the winter months. Sunscreen is always in need and can be a thoughtful gift—especially during the holidays. Give your friends and family products that will protect them all year 'round. Add a sun hat, some killer lipstick with sunscreen, lotion, and umbrellas, and you've got a skincare kit that reminds them of a different kind of holiday. There is even sun protection clothing to gift your pet!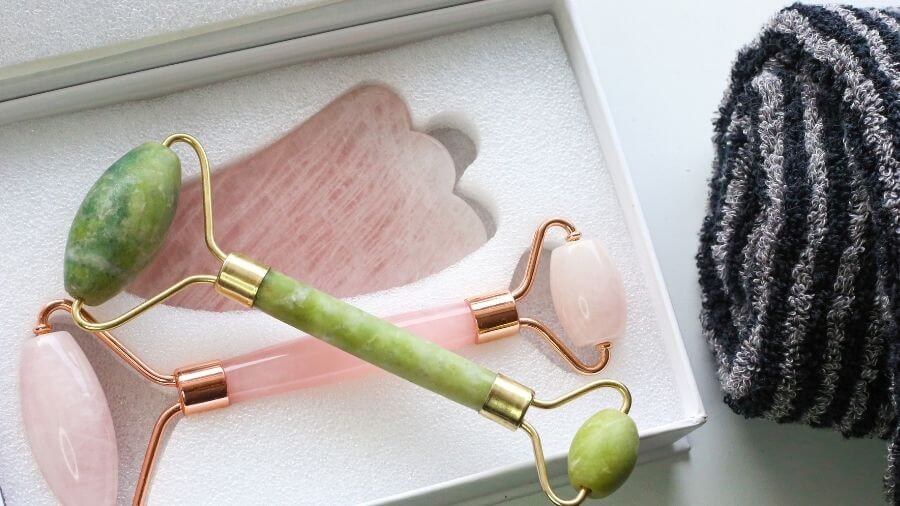 Skincare ampoules
These little beads filled with powerful skincare serums are a huge trend this year, and your loved one will become instantly obsessed. They're fun and incredibly effective. That's a win all the way around.
Jade roller
Have you tried one yet? This might be the best gift you can give yourself this year. Jade rollers are the hottest skincare trend of 2020. The cool rock is rolled on your face to soothe inflammation while pressing on lymph nodes to filter out toxins. It can also improve your circulation and promote youth-enhancing collagen production.
Spa day pampering
Whether for yourself or a loved one, there's almost nothing better than starting the new year with a day at the spa. All good intentions for the new year can be reinforced by a thorough facial and rejuvenating massage. Load up on treats for the skin and enjoy being pampered for the day.
All your favorite products
Pull out all the stops and get someone a subscription to our Simple Beauty Bundle. This collection perfectly harmonizes nature and science. The bundle includes our gentle Daily Purifying Cleanser, the Fine Line Eye Serum, the Age-Defying Retinol Moisturizer, and the Skin-Brightening Spot Corrector. You can get a one-time gift bundle or arrange for a subscription to arrive, so they're never without their new beauty regimen.
Gift certificate
Sometimes a gift certificate is just the best way to go. Giving a gift certificate to a spa, a favorite skincare company, or even to a dermatologist can be exactly what someone needs to start doing more for their skin. When you think about it, if you can prompt someone to care more about their skin and their entire body, you've given them a great gift.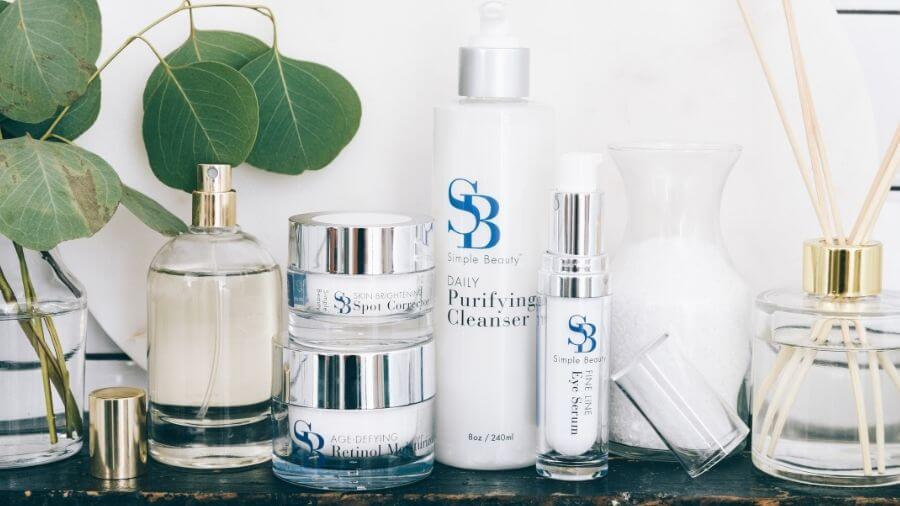 To put it simply
Skincare products and other gifts associated with having healthy, beautiful, and youthful skin are fantastic holiday gifts. These thoughtful presents will return their value many times over as the user sees the benefit and begins to feel more confident.
You can go all out and buy a year's subscription to the Simple Beauty Bundle or throw a lavish spa day extravaganza. Alternatively, you can create a DIY face mask or gift a few trendy disposable masks from your local department store. It really doesn't matter how much you spend because gifts like these show you care—your loved ones and their skin will thank you!